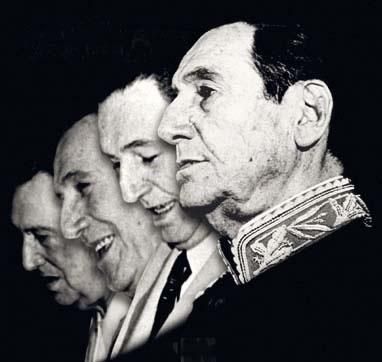 Category

Investigation / Biography / History

Duration

52'

Episodes

1

Direction

Diego D'Innocenzo

Versions

Italian / English

Production Company

Terra s.r.l. in collaboration with GA&A Productions

Year of production

2014
Elected 3 times, Juan Perón has done a lot more than rewriting Argentina's history. He rewrote his own. In this programme, we unravel the Perón myth. We reveal how his family tried to cover up his illegitimate birth, how he himself changed his birth place to court political favour, how he did everything in his power to obscure his first marriage so that it would not overshadow his second one, to Eva Perón whose own political wiles made him president, and last but not least why it took him a lifetime to reveal that he was of Indian descent. Behind all this sleights of hand, we discover a man torn between his past, trying to forge a future for himself and for his country.