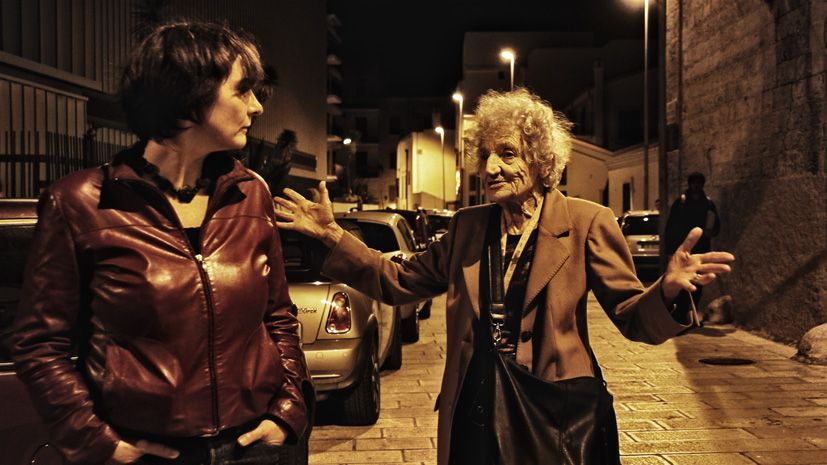 Category

Creative Doc / Feature Length / Human Interest / Biography

Duration

52', 74'

Episodes

1

Direction

Cecilia Mangini and Mariangela Barbanente

Versions

Italian / English

Production Company

GA&A Productions in association with Rai Cinema and Elephant Film. With the support of MiBac, Apulia Film Commission and Cineteca di Bologna

Year of production

2013
Summer 2012. At the age of 85, Cecilia Mangini, the first Italian female documentary director, takes the camera back. With Mariangela Barbanente, a younger colleague and friend, she embarks on a road trip across Apulia, their native region in Southern Italy. They want to film their journey to show how their land has changed during 50 years. But an unexpected event changes the sense of their trip: the owner of the biggest steel mill in Europe, located inTaranto, is sentenced for having poisoned the entire area for decades. The documentary becomes the occasion for Cecilia and Mariangela to reflect on a local and global issue: how the relation between men andindustrialization has changed from the optimism of the post-war era to the uncertainties of the present? The people they will meet during their incredible journey will provide some answers.