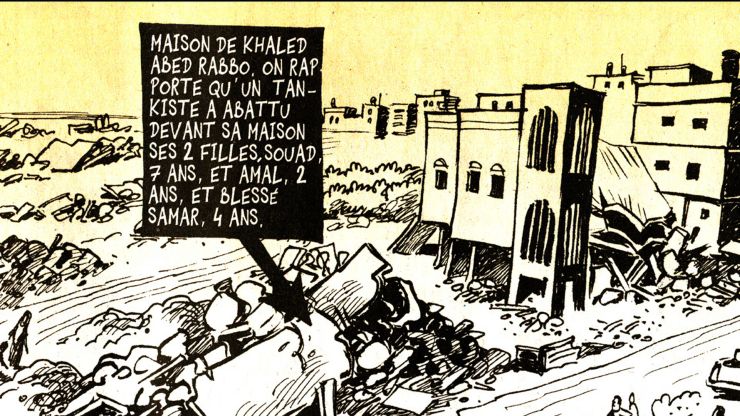 Category

Creative Doc / Art / Culture / Music

Duration

52'/64'

Episodes

1

Direction

Mark Daniels

Versions

German / Italian / English / French

Production Company

GA&A Productions in coproduction with ZDF/Arte and AVRO, in Ass. with SVT,YLE coproductions, RTBF, VRT, SF, TSR, CBC, SBS, ORF. With the support of the Co.Bo. funding in The Netherlands, the Media Programme Slate Funding and Media Tv Broadcasting.

Year of production

2009
The universe of comic books is a worldwide pop mythology, a Pantheon in cheap newsprint and saturated colours. But in this age of 24-hour news, comic books have also become a new journalistic form, providing a real understanding of the human dimensions of war, genocide and revolution. But what happens when the comic book meets real war?