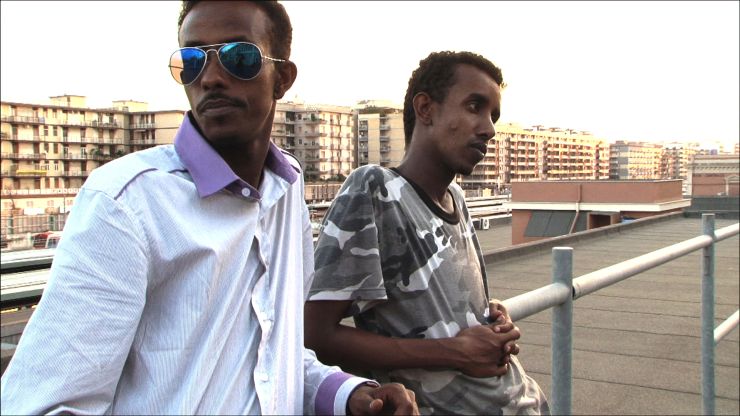 Category

Human Interest / Society / Social

Duration

52'/73'

Episodes

1

Direction

Mariangela Barbanente

Versions

Italian / English / French

Production Company

GA & A Productions

Year of production

2011
One group of young Somalis squatted in an abandoned hotel in Bari, Southern Italy. A few meters away from the railway central station. All they had were their resident's permits and a question: what to do next? FERRHOTEL describes anxieties, hopes and disappointments of a group of young Somalis, boys and girls, aged between 20 and 30. The documentary focuses on this moment of wait, a suspension when apparently there is nothing very extraordinary to tell, if not the hope for a change. The events have already happened. This is the uncertain time of limbo, of keeping oneself busy in order to not give up.