MARK LOMBARDI - DEATH DEFYING ACTS OF ART AND CONSPIRACY - Premiere on July 14th at 9.15pm on RAI 5 (Channel 23 DTT)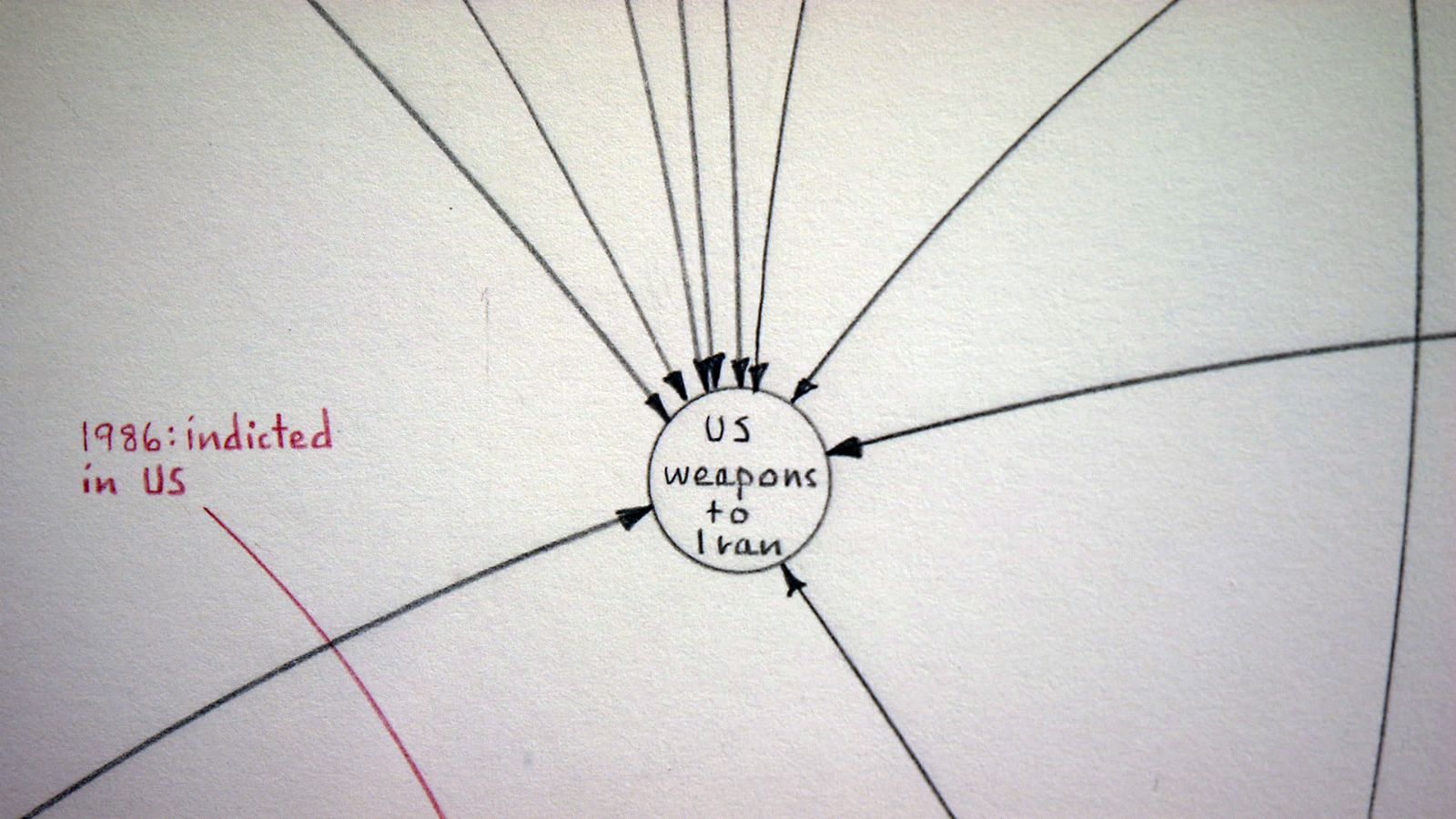 A few weeks after the 9/11, an FBI agent called the Whitney Museum of American Art and asked to see a drawing on exhibit there.
The piece was by Mark Lombardi. Just months earlier, the artist was found dead in his studio. Although the official cause of death was documented as a suicide, there have been many doubts. Using just a pencil and a huge sheet of paper, Lombardi had created an intricate pattern of curves and arcs to illustrate the links between global finance and international terrorism. This documentary will compose a dense portrait of Lombardi's life and work that examines how art can express universal truths that are reflected in our present.