Snowden's Great Escape - A unique streaming event on MYMOVIESLIVE! Stay tuned and book your free entry… March the 19 is getting closer!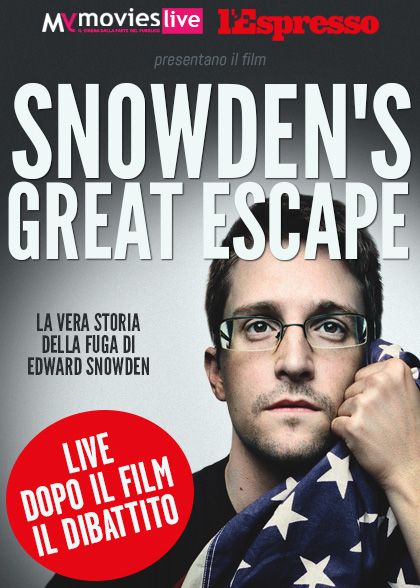 Snowden's Great Escape is an 80' documentary being coproduced by Germany's NDR and Denmark's DR and distributed in Italy by GA&A Productions, which incorporates two new interviews with the American mole, filmed in Moscow.
Directed by John Goetz (NDR) and Poul-Erik Heilbuth (DR) the film focuses on an extraordinary summer when the world's most wanted man landed at Moscow's Sheremetyevo Airport Terminal F.
In his drab hotel room, Snowden was surprised and overwhelmed by the cynicism that his moral mission revealed on the world stage. He was also devastated by the betrayal he experienced from players who claimed in public to be his friends. This is the account of the US government's hunt for Snowden, and of how Sarah Harrison of Wikileaks managed to smuggle Snowden out of Hong Kong. 50 days later Snowden walked out of the airport in Moscow a free man while the world's largest military-security machine was forced to concede that it had lost the battle.